.Thursday, February 28, 2008 ' 4:09 AM Y
I don't know how many of you guys remember but during CNY when we were at BC's house he mentioned this online mahjong game called Wahjong.

It is available at this website called
Viwawa
.
Apart from having Singapore style mahjong, there are also games like Dai Dee, Match It (matching game), Stwack (where two people basically take turns whacking each other until 1 person "dies" first), Checkmate (obviously chess), and Sushido (some sushi-related game).
Admittedly some games are quite lame, but its pretty cute in a way lah. And you can find kakis anytime you feel like playing, especially games like Mahjong where you need 4 people, or else cannot play. Plus, losing virtual money does not hurt as much as losing real money, right?
You can even create cute dolls! Look at mine:
Heh heh. You can give it a try, especially if you are so bored and have nothing better to do than blog 2 or 3 times a day. LOL.
.Tuesday, February 26, 2008 ' 11:09 PM Y
I am no more looking for part-times. Because my agent contacted me yesterday with a student who requires lesson 3 times a week, and her brother once a week. My schedule is FULL once again.
But if I receive anymore part-time lobangs I will still post here okay? Haha.
By the way, I bought my very first Savings plan today! Its under Prudential and basically every month I have to pay $70 as premium for the the next 25 years. Only after next year then I can start taking out $500 every year. Haha. Hopefully I will finally have some form of savings after so very long.
Oh yea. Ben arh. I don't need your VCD already lah. I think by the time you finally lend it to me, Hell and Heaven will exchange places. =P
Last thing before I log off. Today I was at my student's house and she and her sister had this pretty amusing banter.
Student: Go and die lah! I hope you rot in Hell!
Sister: This is Earth. If I rot I'll still in Earth. So technically speaking if I rot in Hell then you are also in Hell.
Does that make sense? Haha. I'm off to watch Revolving Doors of Vengeance online. Joe Ma is very handsome but old. xD
40 years old already still trying to "electrocute" people. Lol.
. ' 2:37 AM Y
Its ironic how when school term was in full swing, all I wanted was for the holidays to start. But now that holidays have officially started, I find myself with too much time on my hands and too little to do. Maybe its the loneliness of being alone for more than 3/4 of the day.
Still haven't gotten down to my baking projects because its exam period for a few of my students and I keep having to reschedule lessons. I'm even teaching tonight. First time I'm giving tuition on a Sunday night. Worse still, I have another lesson in the morning. So I only have a few hours to accompany Dear, who has to leave at about 4pm for some soccer match. I absolutely hate the idiot who invented soccer!
Can someone find something to cheer me up? I seriously need some kind of energy boost, or else my life is just going to settle into some monotone between meeting up with Dear and working. I need something different; something that will make my day, not that hanging out with Dear isn't nice, but its just too short lah. Damn his bloody boss for making him work extra hard. And by the time he ORD I'm back to school again.
I'm planning to organise a chalet at Aranda, because I have this voucher that allows me to book a room Aranda Country Club for 3 days and 2 nights at $160. Not really very expensive, considering its quite a large room. Anyone interested? Sporting abit lah please!
By the way if anyone has any part-time lobangs please give me first priority. At least just ASK. And if I have any I'll share too okay? Fair fair.
Okay lah. Off to Tudou. Stupid Ben still has not passed me the VCD I wanted so I have to resort to watching online. Which will cause my eyes further damages. I should CLAIM from him. Grrr...
.Thursday, February 21, 2008 ' 2:32 PM Y
My 200th post, and not a good one either.
I just spent the whole of last night mugging for MAEC and still, I managed not to do well for my paper. I only did passably okay. Sighs...
And then on the bus on the way to tuition at Sengkang, my class advisor called to ask me about some handphone-ringing-during-exam incident on Monday. I don't fucking know anything about it except that yes it rang during the exam! Stop nagging non-stop!
To make things worse, my student calls to postpone the lesson to tomorrow just when I've reached Sengkang. OMFG. I just wasted 1 and a half hours making the journey and now you tell me! FINE.
And THEN I had to oversleep on the bus and miss my stop, alighting at some ulu factory place. 5 bucks to cab home. So here I am now venting all my tired frustration on my blog.
There's something else that makes me feel even more depressed, and that I cannot say. I'm not emotionalising, but seriously, how fucking dumb can I continue to get?
When a kid falls, the pain tells him that falling aint fun and he smartens up. But stupidly, people like continue to fall and fall and fall. Over and over again.
All in the name of HOPE. Whether that whole shit about Pandora's box is true or not, HOPE IS NOT NECCESSARILY A GOOD THING. It just causes people to feel even more disappointed. Full-stop.
I seriously need some gadget or something to brainwash myself until I forget all this crappy stuff. They say humans are also animals, but how come the REAL animals don't have to go through this sort of shit? Fuck you, God, whoever you are.
If I've offended anyone or anything in this post, then too bad, I'm not sorry. You chose to think this post was directed at you but it wasn't. So fuck off.
Alright. I should stop using the F word in my blog. And now, off to bed. May the nightmares elude me.
.Wednesday, February 20, 2008 ' 5:14 PM Y
Photos as promised:

My sweet 17 last year: (i know, i know... Long long long overdue. Hahas xD)
I think Van's gonna kill me if she sees this picture. Haha.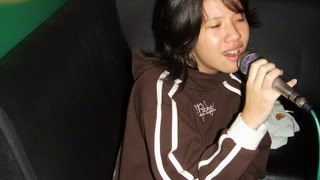 SL singing (Why does Ben look so bored?)



Taking our drink orders...

ME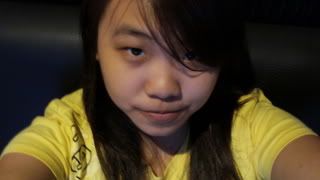 QR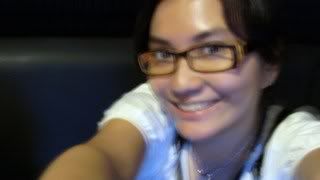 Us



Ben singing. (Rare moment. Haha)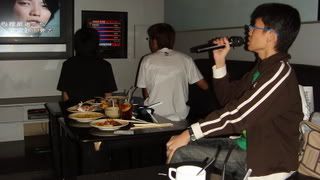 Yea yea... I took a photo of almost everyone singing. Haha.



Tweeze!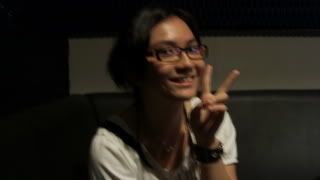 New Pocky spokesmonkey. =P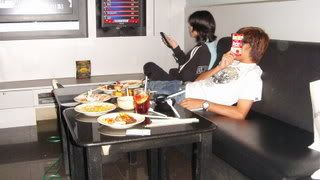 Yummy!!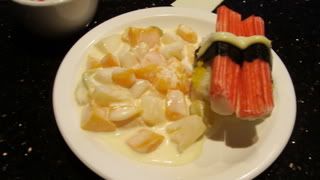 Errr... Hehs.


Group shot!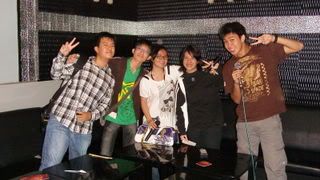 Thanks all of you for such a wonderful day. =) Oh. BC's missing from the picture by the way. Don't ask me why. I forgot. xD
Wonderful memories will last forever, even if everything else fades. Thanks once again. =)
My Valentine's Day Gift(s)

Cute huh?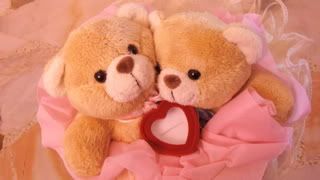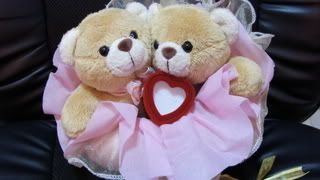 Squashed in the box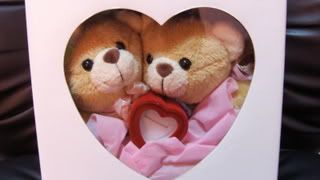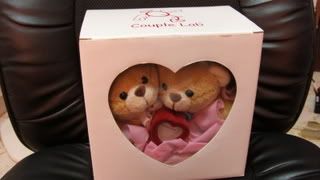 Mine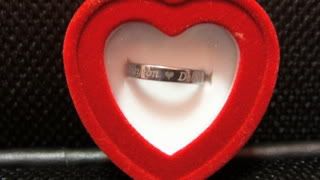 His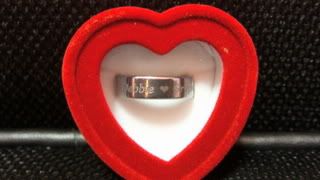 Dear's ring... On my THUMB.

And that's it all. Haha. Will

try

to add photos to all my future entries. Ciao!
. ' 3:20 AM Y
Alright alright... No photos. But the following videos are fucking hilarious. ENJOY!

At the Cinema...



At Starbucks...



On the airplane...



An eyewitness...



At the ATM...



Phone Sex...



And LOTS more on Youtube. Have fun laughing till you shit yourself! Lol. Just kidding.

P.S Someone misses me! I just sneezed twice in a row. Bleahs =P
.Sunday, February 17, 2008 ' 4:14 AM Y
I really should be getting to sleep. Tuition at 11am tomorrow, and for some funny reason, I always have trouble keeping my eyes open towards the end of my Sunday lesson. Could be the fengshui or something. Haha.
I was tempted to update the past few days, but I kept putting it off because I wanted to post some pictures. As usual, I procrastinated. Haha. Long entry today, without pictures. Sorry!
~*~
After surfing through many many blogs of ex-primary and ex-secondary school classmates, many snippets of past memories ran through my mind, and suddenly, it seems just yesterday when we had met one another. 10 years is a long time, but it can still pass that quickly. I listed them all under a new section at the side called "Past Acquaintances". Why the name? Because these are people who I don't really talk to, and probably won't even say hi to on the streets. I just know them and that's all. Don't ask me why I bothered to link them. xP
~*~
Anyway, scrap that "emo" rambling. Exams started yesterday and so far I've sat for 2 papers.
FFA was a blast. I am so uber proud of myself for reconciling my Bank Reconciliation Statement when so many people did not. And I didn't have to work backwards, unlike some people. Ahem. Sorry for the personal attack. I just couldn't resist. =P Even though the last question cost me quite a few marks, I'm still confident of getting a B. I stayed up the whole of Thursday night, which happened to be Valentine's Day, mugging for that 1 paper okay. As a result, the words on the paper were swimming right before my eyes. It took extra time for me to be able to comprehend some of the questions.
Business Law today was absolute crap. I read the first question and my heart skipped a beat. I continued on to the 3rd question and my heart was already barely palpitating at all. Upon finishing reading the entire paper, I almost fainted there and then. The questions looked totally alien to me!!! Admittedly, I didn't study much. I know I know. Its my own fault. But seriously, I was so fucking tired after staying up on Thursday night that I couldn't stay awake past 1am yesterday. This morning I woke up at 6am in my own bed without any recollection of how I stumbled into my bed. And worse, my arms had been literally attacked by bloody mosquitoes. F-U-C-K. I am so prepared to flunk this paper. ARGH!
I'm intending to mug through the night again tomorrow for the BMGT paper on Monday. Tuition ends that day at 9.30pm and I predict I'm going to reach home and plonk onto my bed and not wake up until the next day at 1pm. Haha. I'd love to sleep later than that, but sorry, I have tuition (again).
I'm such a workaholic. 5 students (1 more on hold) and awaiting confirmation for another part-time job as a promoter for the travel fair exhibition going to be held in Suntec sometime during the start of March. $200 for 2 days of hard work, but I just know I'm going to enjoy myself alot. Hehs
Its weird how, no matter how I try to budget myself, my money still ends up being overspent. I need stricter self-discipline. Seriously. When my pay comes in on Tuesday, $300 is going to end up as a loan to my sister to help her settle her insurance. Which leaves me with a meager 30 bucks. Luckily, I get paid again on Friday. Haha.
Oh. Did I mention that I signed up for an examination jointly held by LCCIEB and MYOB? LCCIEB is a UK based business school (quote) " provides vocational qualifications that are practical and relevant to the current working environment, whereas MYOB, which stands for Mind-Your-Own-Business is an accounting software developer.
Freaking 90 bucks for 1 exam, but I get the set of study guides as well as a free installation of the latest version of the MYOB software. And the certificate is recognised internationally. Good huh?
~*~
Speaking of budgets, did you guys read today's Newpaper? There's a report that says that the government's fiscal surplus for last year for 6.4 billion. For those of you who do not know, fiscal surplus is something, say you had this budget amount that you can spend for the next year and you spend lesser than the budget, the extra amount is the surplus. And 6.4 billion for a little red dot is a FREAKING HUGE AMOUNT! And that's just the extra. Imagine the full amount. Imagine swimming in all the zeros. Haha.
~*~
Alright alright. Bedtime! I have only 5 hours of beauty sleep left. Darn. I promise that the next entry will be FULL of pictures. I swear. If there are no pictures then I am a stupid piggy panda who munches on donuts. Haha.
So don't be surprised if my next entry is dated 2009. LOL.
Just kidding!
Okay lah! Goodnight. My eyebags are so heavy that they look like "natural" eyeliner! Haha.
.Monday, February 11, 2008 ' 1:00 AM Y
Although there are still 11 days to go before CNY is officially over, I suppose most of us are already back to school or work by tomorrow. For me, hard core revision officially starts tomorrow and won't stop until after 21st Feb. Long way to go.
CNY updates first. Second day afternoon was spent with Dear, watching Kungfu Dunk. I ended up not going to my 4th aunt's house, but do I care? No. Because its just the same old faces from the first day, and same old conversation.
As I grow older, I realised that CNY is just a polite gathering of all my relatives due to the "tradition" of reunion. I mean, come on! During the rest of the 360 days, we people don't even contact each other. No sms-es, no phone calls, no meet-ups, except for the occasional blue moon. And its not as though Singapore is that big. Which makes all that cheerful chattering and handshakes during CNY sound even more fake.
Anyway, back to updates. Haha. Dinner on the second day was at my 5th aunt's house (realise that there's an order from 2nd aunt to 5th aunt?). Steamboat again. And I didn't have much appetite either. Conversation was basically auntie's gossip and listening to my sister prattle on and on about how successful she's going to be in 3 years' time. And that was why I fell asleep after dinner, woke up when they started gossiping and well avoided the living room until it was time to go home. Standing around and watching my dad play mahjong was more entertaining.
The 3rd day, which was yesterday, was spent with QR and gang. First stop was BC's house, where I arrived 1 hour late, and then it was on to QR's house. Yummy lunch, what with KFC, Pizza Hut, cocktails and sinful but delicious bacon-wrapped baby sausages. Played a few rounds of BlackJack and won a meager 50 cents. Haha. 3rd stop was at JK's house, where we played the "猫抓老鼠" game from the Taiwan CNY game show. Pretty lame, but I had fun.
Last stop was Van's house. Dinner was there too. Played another few rounds of BlackJack and lost a few dollars. Haha. And because it was too late, they didn't come over to my house. Long day it was. And just when I was looking forward to going home and having a nice shower, my mom called to say that we would be visiting my father's friend's house at Kembangan. Sighs. It was already 10pm okay...
God knows why I was so thirsty, but I drank 3 packets of mixed berries juice at my Uncle SP's house. Again, the party was split into 2 groups; the gossiping aunties, and the gossiping uncles. Or should I say, the uncles listening to my sister preach about how successful she is going to be in 3 years' time. Man... doesn't she ever get sick of repeating the same things over and over?
What was I doing? Nothing. Sat there and listened to the aunties gossip. Then switched channel and went to listen to my sister prattle. Then switched back and forth again. Basically, I was B-O-R-E-D. And worse. There wasn't even any angbao to look forward. If time is precious, I just lost 3 hours yesterday doing nothing.
Today. Went up to Dear's house in the afternoon, then went to the temple with my family, then on to my 8th aunt's house and then to North Point to meet Dear for a movie. Haha. I blasted close to 40 bucks of cab fare. And spent $100 on a pair of Nike shoes. My heart still hurts okay. And my wallet is still bleeding.
Sorry for the long entry and lack of photos. My blog is probably one the most boring ones that exist, but if I'm fine with that fact, who dares to say more? I don't know why, but this year's CNY didn't carry much excitement for me. 90% of the time, I was bored by everything around me. Maybe its because the knowledge that exams start in a week, or maybe its because there just isn't anything to get excited over. I don't know. Towards the end of yesterday, I got a little moody and started withdrawing myself again.
The problem with me is that I want too much from life, and from people around me. I know, but I keep forgetting, that everyone and everything is different now, and because of that forgetfulness, it always causes me disappointments and hurts. I should have become immune to all this by now, but somehow I'm still affected. I don't even know whether to be angry at myself or to feel sorry for myself.
Time to get to bed. Considering getting back into the habit of diary writing and just posting mundane stuff on my blog. But then there's the danger of my mom's prying. Oh fuck. Sleep first, decide later. Goodnight.
.Friday, February 08, 2008 ' 1:43 AM Y
Happy CNY everyone!!!
I realised that for most of us teenagers, CNY is just about collecting red packets and nothing more. Its getting to be a trend. Haha.
This year's CNY is pretty much the same old routine. Reunion dinner yesterday was at my paternal grandmother's house with my cousins and my goodness! They really changed a whole freaking lot can!
Today was totally "siansation" all the way. Slept at 4am in the morning and then woke up at about 1 plus in the afternoon. I was the 1st person in the whole house to be ready to go out okay! My sister took DAMN long "drawing" her face. I can never understand why girls spend hours and hours making up their face. I mean, a little bit of lipstick or foundation now and then is fine, but the full works? Spare me please.
First stop was at my paternal grandmother's house again. Had a little bit of lunch and then sat around watching TV and then went to my second aunt's house. HUGE gathering. 7 families squeezed into one 4-room flat. And 7 ang baos. LOL. I tried my hardest to blend in with the wall, and let's just say I pretty much succeeded. It was a little nerve-wrecking though, watching my sister show-off her achievements. Don't be mistaken, its not jealousy; it just sounds too arrogant for my ears. Anyway, we stayed for around 2 hours then went back to my Ah Ma house(again!) for dinner with my other relatives. Ang baos again! Hyuk hyuk.
A few of my aunties and uncles said some pretty hurtful things about me and my weight, so I just gave them my "don't-care" attitude. How come people always forget that the other party you're talking also happens to be a human with feelings? How come people can say all sorts of hurtful things and expect you to stomach it just because they're the elders? Super fucking irritating okay? For the second day in a row, my entire mood and appetite was totally ruined! Didn't eat much for dinner; just a few small steamboat items here and there and then I just left the dinner table. With a can of beer. Haha. Very long never drink already. And because I'm the only teenager there who drinks, I got another earful of nagging. Can you people just LEAVE ME ALONE already?!!!
Headed for my 3rd aunt's house at 10 plus and watched the adults plow through 3 rounds of mahjong. Just sat around and did nothing but watch TV until around 1am, then came home finally. Long and boring day, with the same old repetition tomorrow. BUT! I may be able to spend a few hours with Dear because we're not going visiting until evening time. Woohoo!
Alright! Updated! Now off to play games! Haha.
.Wednesday, February 06, 2008 ' 5:07 PM Y
Happy Chinese New Year (Eve)! Just came back from a haircut and a movie with Dear.
Haha yes, I cut my hair again. At that Shunji Matsuo outlet at Century Square. There was this Cut, Wash and Blow package for $32 so I gave it a try. The service isn't bad, and I'm satisfied with how I look now. Haha. My hair is now shorter by 2 inches and a lot thinner than before. And the best part is, they actually use that rebonding thingy to help you straighten your hair a little. So now my hair doesn't look that messy anymore. Wahahahaha. Considering going back there to do hair treatment but I think its quite expensive. Haha. I'm so vain. =P
Anyway, Dear and I watched CJ7 today. Initially wanted to watch Ah Long Pte Ltd but the timings available sucked, so we settled for the former instead. Its quite a nice movie. A lot a lot of funny parts and just a bit of emotional scenes, but also a little too exaggerating for my liking. The alien is super duper CUTE can! The kid actor (Xu Jiao) playing the role of Stephan Chow's son is really good, although there are some parts where she's abit stiff. Its lighthearted enough for Chinese New Year mood, because the emotional scences don't last too long. The entire cinema was laughing throughout most of the movie. I give it 4 stars. 1 star deducted for too much exaggeration and also because its not really good enough for 5. Haha. You guys should watch it though; I highly recommend it. Will be watching Ah Long Pte Ltd on Saturday, so watch out for my review around Sunday or so. =)
I really should get down to studying soon. I haven't even started AT ALL. Considering bringing my little notebook while visiting my relatives. I mean, I rather mug than listen to their endless gossip, of which I'm sure to be part of. Thanks but no thanks, I can live with pretending not to hear anything. See no evil, hear no evil. May the new year pass quickly but with lots of ang baos. Haha. Enjoy as much as you can! Ciao!
.Sunday, February 03, 2008 ' 5:09 PM Y
I didn't buy anything yesterday. =(
After spending 5 hours at AMK Hub yesterday, Dear and I realised that the mall isn't actually as big as we thought. Haha.
Dear bought a shirt at Crocodile. SUPER expensive can? I always thought Crocodile catered to uncles, but apparently not. They do sell apparel that are suitable for younger men but its freaking expensive! The original price the shirt that Dear bought was $89.90. Like, oh my GOD, I can buy 2 pairs of shoes and still have leftover change okay!!! Luckily I had a $50 discount voucher. Haha.
Oh. And we also bought something else at $108. Keke. Secret purchase. =P
We're going to Suntec and Tampines Mall on Tuesday and Wednesday to make some last-minute purchases. I still got shoes and accessories to buy!!! And preferably another top. Haha. Still debating whether I should make new spectacles. My brain and eyes tell me that I need to wear them, but my body tells me that its too uncomfortable. Haha.
Am I gushing too much about these material luxuries? Oh my god. I seriously hope I'm not turning bimbotic. I don't want to be like...... Ahem. I'm getting a new PSP Slim. Wahahahaha. Call me a wastrel but I don't care. Purple rocks.
The past few days have been pretty slack, except for tuition. I'm at a loss over what I'm going to do during the holidays. Everytime I try to plan, a little demon at the back of my mind says, "Get another part-time job."
Yea Ben, you were right. I really need to get a life. But what does "having a life" encompass? Going shopping everyday? Sitting at home and relaxing? Baking cookies and muffins every single day? I realised that I don't know the meaning of "relax" anymore. The thought of lazing around and doing nothing is tempting, but some part of me doesn't condone it. Basically, I need to be doing something. I need to be active and be on the move. And I don't want to think about incessant things. Someone tell me what I can do!
.Friday, February 01, 2008 ' 2:19 PM Y
I'll be sitting for my BCA Final Exam in about 2 and a half hours' time. After 3 hours of rotting since 11.30am, I still have not done any revision, except for the basics. I know, I know, its my own fault if I screw up the exam. Thanks for comfort of the knowledge. Still, wish me luck!
Dear and I will be going shopping for his CNY clothes tomorrow! Haha. And obviously I'm going to "do my part" and buy some of my own stuff too. Haha. What's the point of tagging along if I don't use the "opportunity" to shop for myself too?

Now I know why I didn't quite like shopping in the past. No matter how much one tries to convince oneself that window shopping is pleasurable exercise, it is completely incomparable to REAL shopping. I'm not rich luh; but at least I don't have to open my wallet and stare at its emptiness anymore. Because my pay is ROLLING in! Haha.
Starting this week, every week or other, I will receive fees from my students. Its good, because it means I'm getting a weekly income. Just a hundred or two here and there, but definitely MORE than enough. Finally, I'm reaping the fruits of my labour. Wahahahaha.

Now I have to control and stop myself from becoming a true blue shopping addict. Even if my pay entails it, my common sense says N-O. Hehs. I have an NSC appointment of the 15th of February. The pocks on my legs are almost all healed, but my arms have developed some kind of rash. Like permanent goosebumps. And they itch when the weather gets too hot and dry. Eek.
Looking forward to dinner tonight with the usual Piggies. Don't feel like going home too early because there's nothing much to do and Dear's on duty.