.Thursday, December 04, 2008 ' 2:31 AM Y
Dear and I will be attending the following play this coming Monday!!!!!!!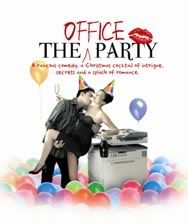 Its supposed to be a comedy and Dear and I suddenly had this whim to catch a play so we decided on this. Tickets are quite cheap lah; just $37.50 for students. Can't wait for Monday to come!!! Only thing is, we're going to have a hell of a time trying to locate the DBS Arts Centre. Anyone can give me easy directions???
Oh... And I wanna watch Snow White and the Seven Dwarfs too! Its directed by Hossan Leong and I like his works alot. He's a great comedian and I have a feeling that Snow White will be interesting.
~*~
So many events this month!!!
Going shopping with Kat tomorrow. Thinking of buying a new sling bag, but the practical part of my brain is telling me not to waste the money when I've got a perfectly useable bag that's still brand new. Haha.
Watching Bolt over the weekend with Kat and Khin and going out for Kbox with them some time next week. And there's Dalton's Xmas party on the 24th. AND there's bound to be other outings and events popping up as the days go by.
~*~
I'm back to tutoring the two kids at Hougang, even though a part of me is quite reluctant. But an additional $340 a month was simply too good to pass up. I will try to persevere over the next one year! Haha.
Finally after so long, money's no longer a huge headache, and Dear and I can give ourselves treats here and there. FINALLY. Sweet sweet December. If only there was winter and snow. I SO wanna go abroad!!!