.Monday, March 23, 2009 ' 12:10 AM Y
I've got so many pictures to post that I'm not gonna bother with too many words. Read the captions yourself. xD

In order from the "oldest" pictures onwards:

11th November 2008: Celebrating my birthday @ Kbox Marina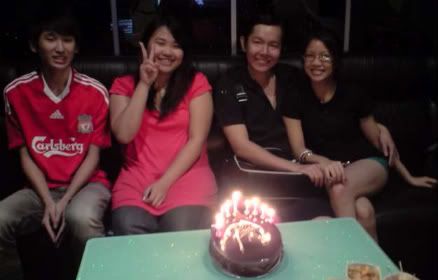 From left: Terry, me, Chu Bin and Angie =3 Featuring Jinwen as our camerawoman.



They insisted on a solo picture, so... here you go.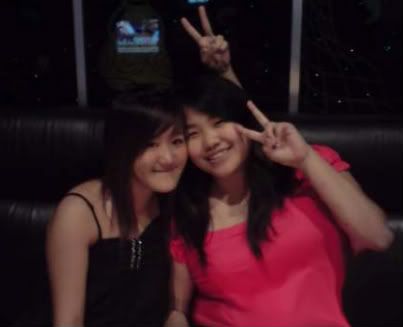 Darling Jinwen, who planned the entire "I sprained my ankle and couldn't come" sob story. Pissed me off, and then made me smil. Thank you girl. XOXO

9th January 2009: Taiko session @ DTE with Yuu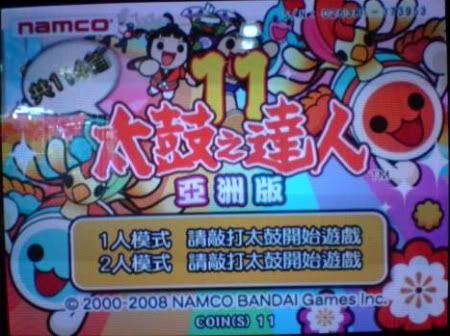 We spent the whole day there, and literally booked the entire machine. LOL. Oh. Saw Slyvester, CK and Mint too.



FC (full combo) of 拜启,於学校 aka 拝啓、学校にて (haikei, gakkou nite) by Yuu. One and only time throughout the day, even though she tried a lot more times.



FC of Seasons of Asia (Coded)-Yuu



FC of Kagekiyo with new high score-Yuu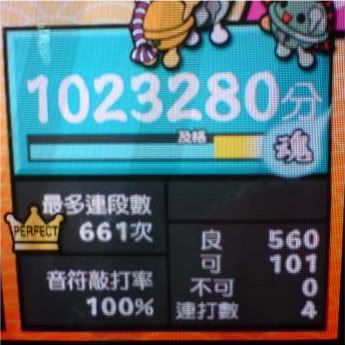 FC of 黑船来航 (kurofune raikou)-Yuu
All FCs by Yuu because Dear and I just aren't good enough. Lol.

3rd March 2009: Terry's pre-enlistment BBQ "celebration"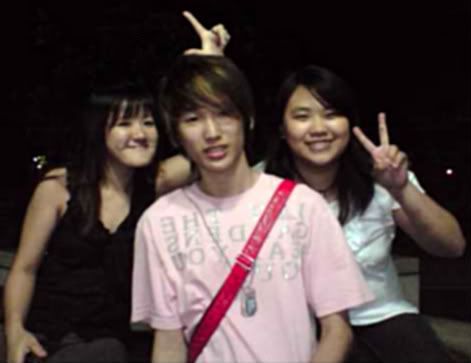 With Jinwen and Terry. The poor guy looks so sad. Lol.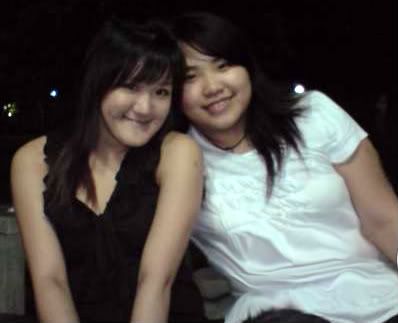 Me and my darling. xD


8th March 2009: Outside Nebo Cafe @ Amk Hub, waiting for Dear and XH to knock off.


Me, with Yuu. I forgot who was the photographer. Think it was XH. This is also the night we ended up sitting at McDonald's telling ghost stories until 3am; all because we wanted to take a photo of 3 of us when Hamidah walked past and started telling us about ghosts. Apparently, if you take photos in odd numbers, "something else" will appear to even out the number of people. Damn that woman. Lol.



Strangling Yuu's beloved kapibara keychain. See that thing the red arrow is pointing ar? Yeah, that's it.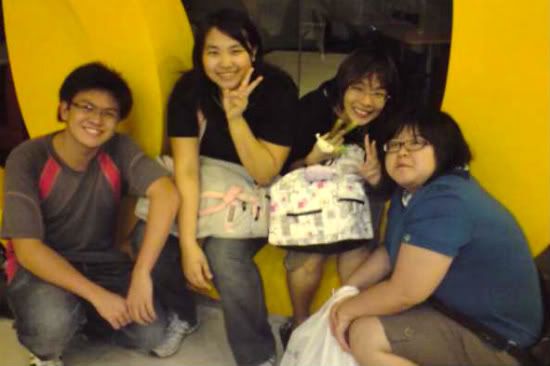 4 of us~! One of the rare instances where Dear actually agrees to take a picture with us. Photographed by the kind security guard uncle. Haha.

9th March 2009: Kbox session with Terry and Jinwen @Kbox Marina


Is there something spooky about this photo? How come there's an empty spot? Lol. I went to check the timer and then it went off, so that empty spot was originally for me.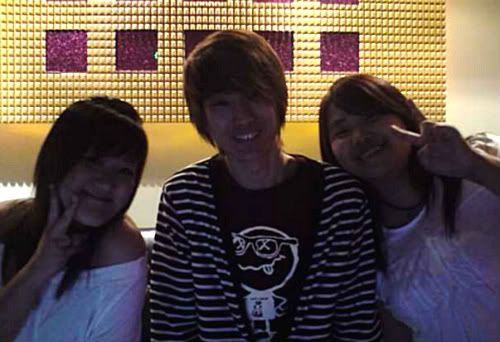 Take 2. With me included~ Oops. That makes 3 people. !!!!!!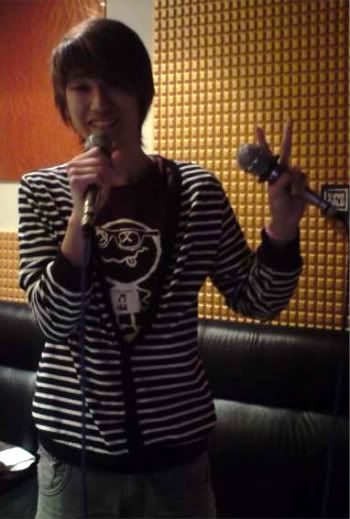 Fake celebrity acting cool/cute. xP

14th March 2009: DrumzOut practice at Kebun Baru Community Centre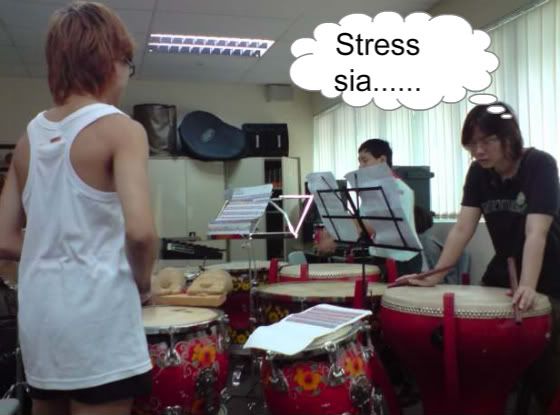 Poring over the scores and brainstorming on how to make the entire 3 parts harmonise properly. Hmmm......



Don don don don kat, don don don don kat... Err... how arh? xD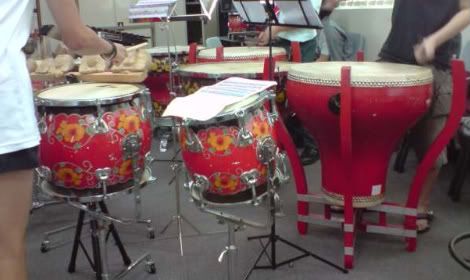 2 big drums for Yuu and Brandon and 1 "Mu Yu" for Slyvester.
I took 2 friggin' hours to edit and post all these photos that I'm tired now. The rest, I shall leave to another day. *Stretch and HUGE yawn* Goodnight~!